Sodium Chloride Solid State (CERENERGY®) batteries (also known historically as sodium nickel chloride batteries) will be the grid battery storage of the future. The CERENERGY® technology has been developed by Fraunhofer IKTS for the last eight years and has revolutionised previous technology, allowing higher energy capacity and lower production costs. The world's largest CERENERGY® type batteries in terms of capacity have already been successfully tested in stationary battery modules. The IKTS CERENERGY® batteries are in the final phase of product testing and ready to commercialise. IKTS have spent in the region of EUR 35 million on research & development and operate a EUR 25 million pilot plant in Hermsdorf, Germany.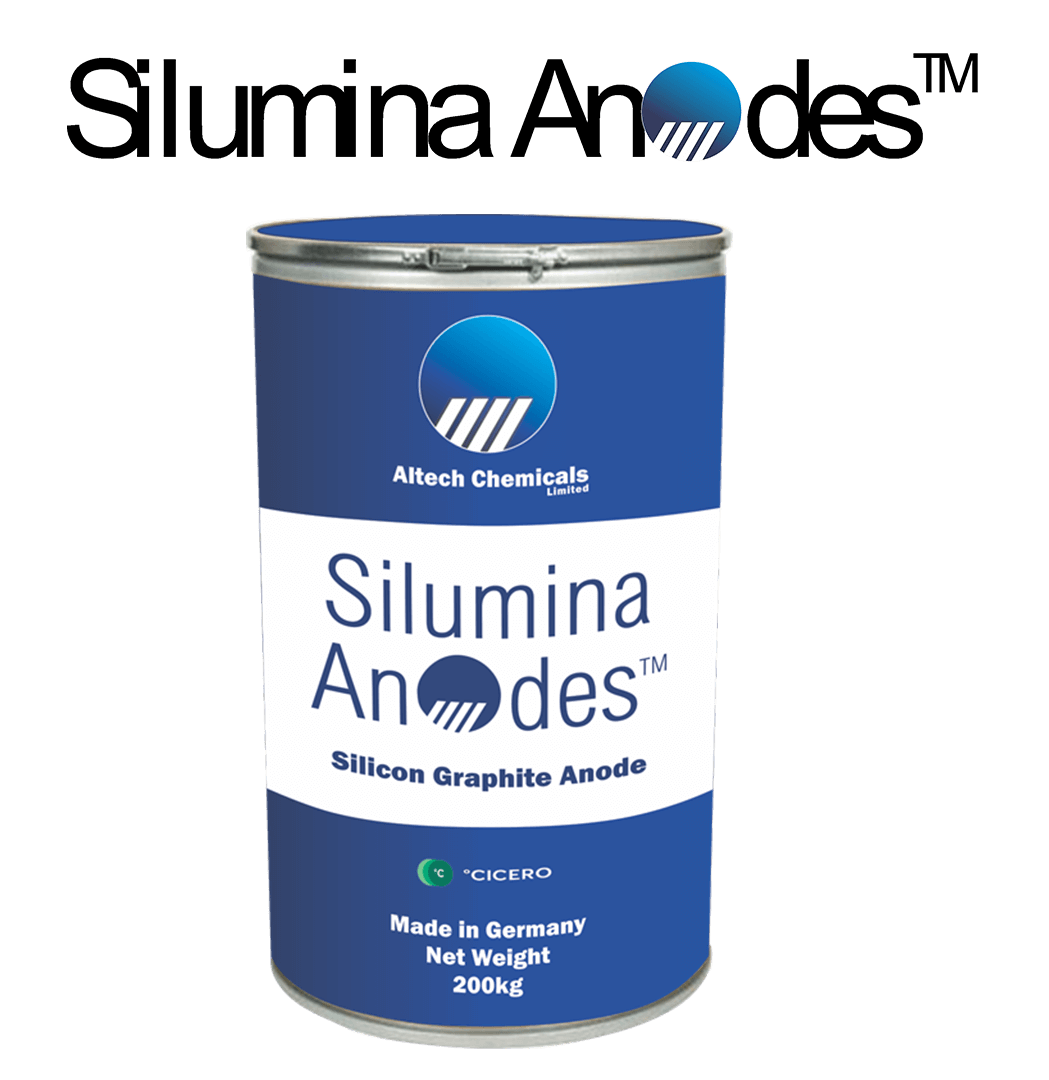 Altech Batteries Limited (Altech/Company) (ASX: ATC) (FRA: A3Y) has launched and registered the product name Silumina AnodesTM for its alumina coated composite silicon/graphite lithium-ion battery anode material.
Based on Altech's test work, its Silumina AnodesTM product is expected to provide for the manufacture of battery anodes, that when incorporated into a lithium-ion battery result in a battery that has higher energy retention capacity by volume and weight, compared to a battery using the incumbent graphite only battery anode. The key differentiation point of Silumina AnodesTM is that it will be a composite material of silicon and graphite particles that have been coated with alumina, using Altech's proprietary alumina coating technology.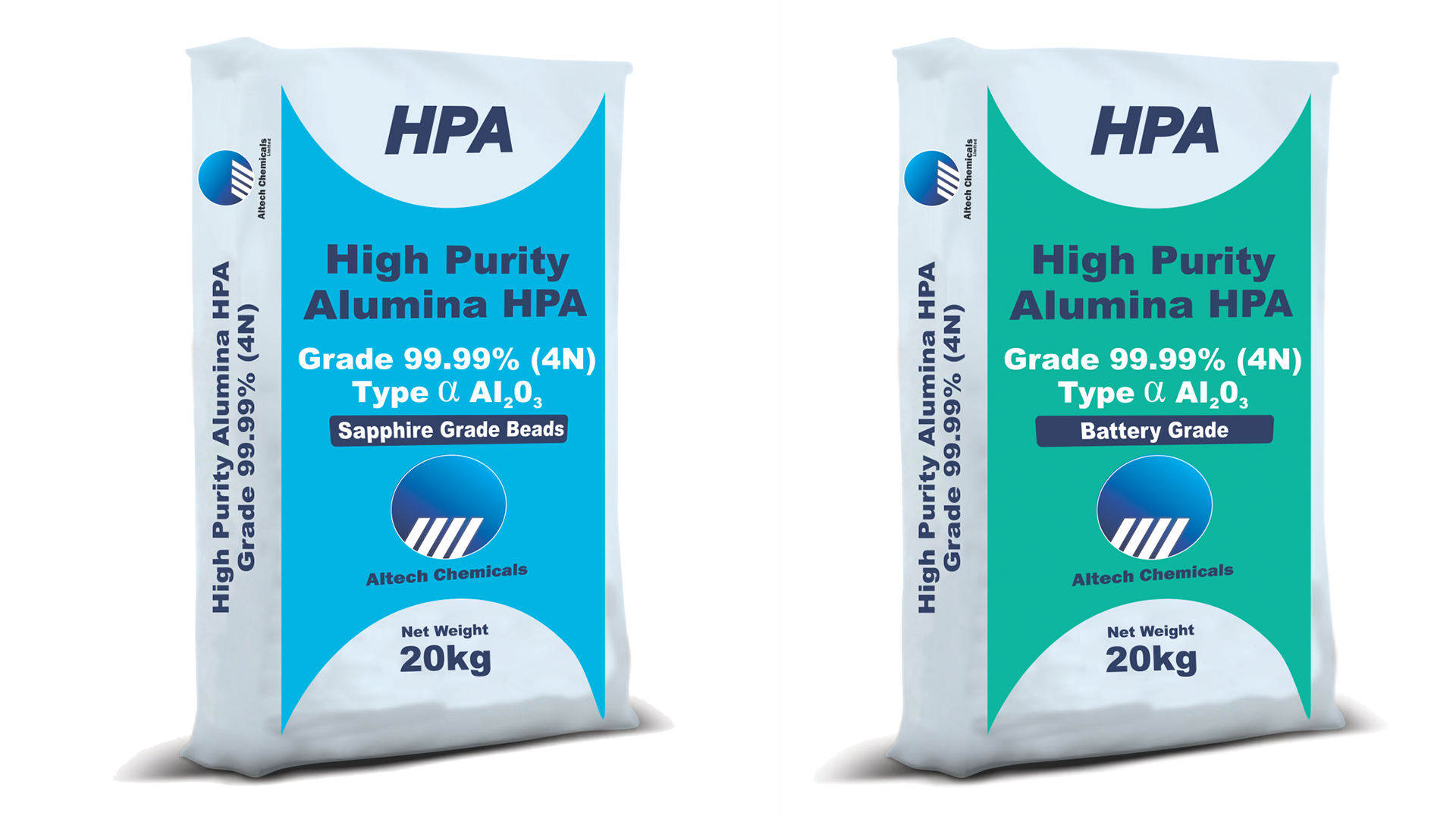 Product specifications for Altech's 4N HPA products

Units

POWDER

PELLETS/BEADS

Crystal structure

α

α

Purity

%

≥99.99%

≥99.99%

Particle size

μm

D50<0.5, D90<1, D100<3

–

Loose bulk density

g/cm3

0.3-0.5

2.0-2.2

Tapped bulk density

g/cm3

0.6-0.9

–

BET surface area

m2/g

3-6

0.1-0.6

Si

ppm

<20

<20

Fe

ppm

<10

<10

Na

ppm

<10

<10

Mg

ppm

<10

<10

Cu

ppm

<10

<10

Ca

ppm

<10

<10

Others

ppm

<30

<30

Packing – PE bag

20kg

20kg

Application

Coatings
(lithium-ion batteries)

Single crystal
(synthetic sapphire/LEDs)